Do you want to upload and download your files comfortably and easily? There is nothing better than to install Uloz.to FileManager to your device!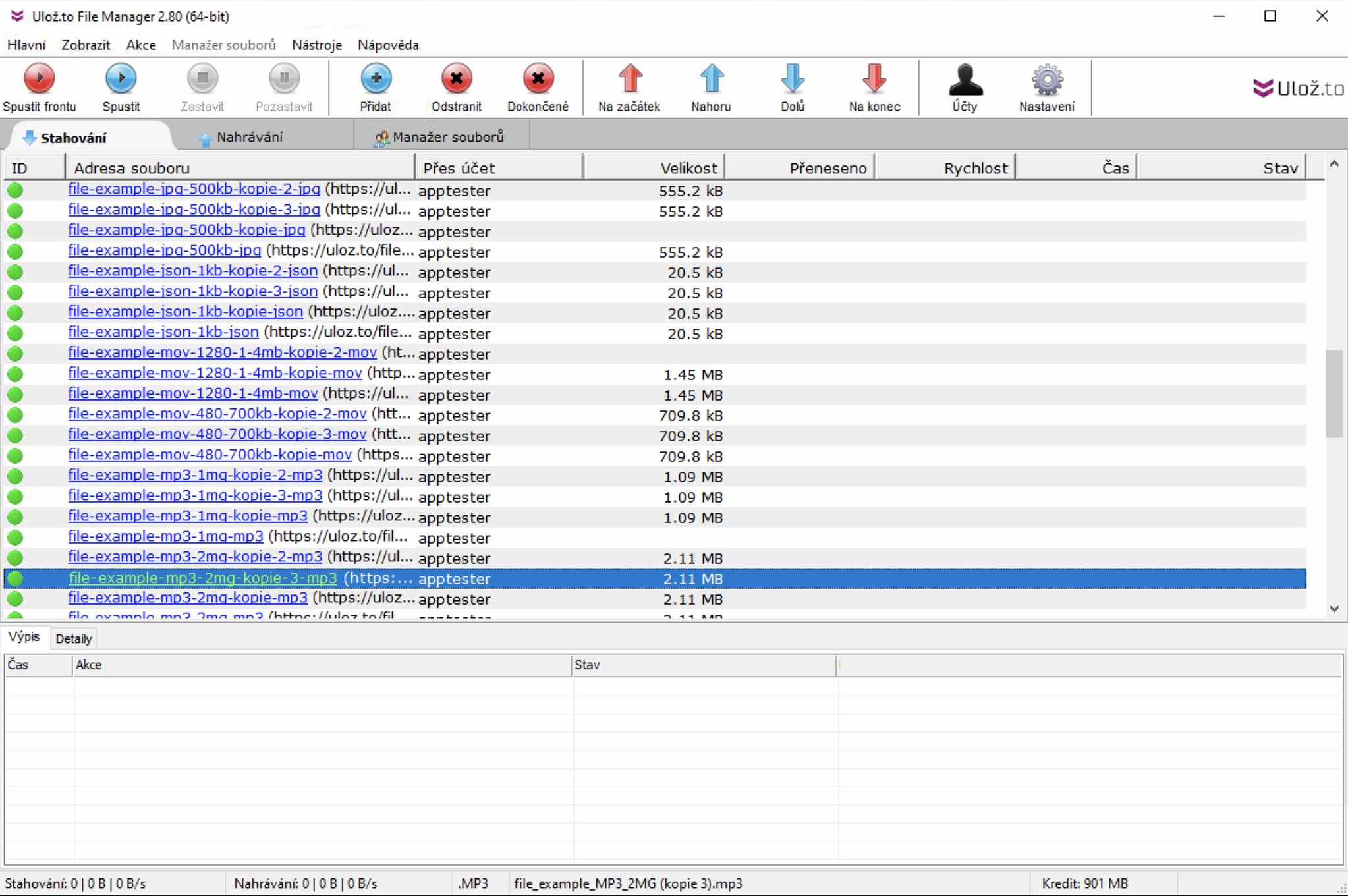 8. 12. 2020: Update your app to version 2.82. Older versions (v2.81 and lower) will stop working in the near future.
If you have issues with uploading files, try to change connection from Native Win OS to Indy/Open SSL in app Settings.
To update from 32-bit to 64-bit version, we recommend uninstalling the original FileManager first and then run the 64-bit version installation file.
Features
Auto files upload
Pausing the upload of the queue
File manager uploaded files
Download of the files individually or queued
Pausing the download of the queue
Slow down the upload of the queue
Proxy support
Windows installation
Download the installation file
Open the installation guide
Follow the instructions
Uloz.to FileManager is installed on your device
macOS installation
Download WineBottler on your Mac
Install it to app folder
Download Uloz.to FileManager installer
Click on downloaded installerUloz.to FileManager and choose to open with Wine
Wine provides you with two options – open in Wine or convert .exe to .dmg
Choose convert .exe to .dmg, tick "App Bundle" and press "Install"
After a while you see standard Windows installation process
Uloz.to FileManager is installed on your computer and you can start using it
Linux installation
Install Wine:
sudo aptitude install wine
Save the downloaded app to any folder: e.g.:
/home/username
Download Uloz.to FileManager
Go to your folder via command line:
cd ~, neboli cd /home/username
Launch Wine app
wine Uloz.to_Uploader-setup.exe
Follow the installer
Uloz.to FileManager launches automatically after installation. You can launch it using
wine ufm.exe
Changelog
Better bug reporting
Bugfixes and optimalizations
Speed test fix
Improved bug reporting
Various bug fixes and improvements