Do you use Synology NAS device?
Now you can easily download all files from Uloz.to directly to your NAS server thanks to official plugin.
Plugin supports Fast downloads only (for credit)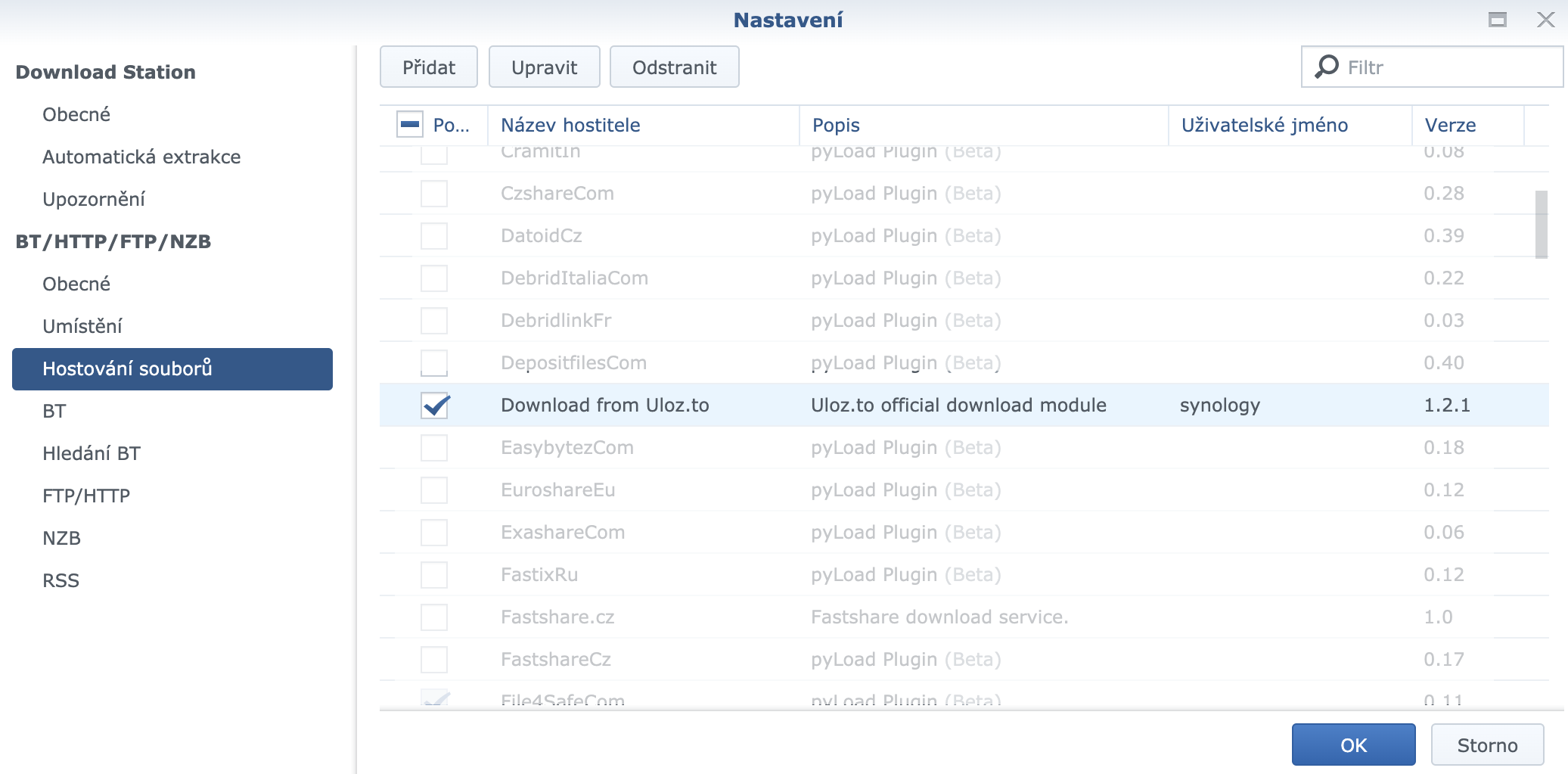 17. 8. 2020: Update your plugin to version 1.2.1., which improves stability and communication with our servers. Older versions will stop working in the near future.
Advantages
Comfort downloading directly to your NAS server
Download easily just by copy & paste any Uloz.to file link
Supports Fast downloads
Remote control of downloads via official Synology mobile apps
Multiple downloads
How to install the plugin
Download file
Go to Synology NAS web interface (using your browser) and launch the Download Station app
Click on "Settings" (sprocket icon)
Choose "File Hosting", click on "Add" and upload Ulozto.host file
Choose "Download from Uloz.to" from Hostname list and click on "Edit"
Fill in your Uloz.to username and password and confirm
That's it! Now you can download directly to your Synology NAS device - just copy & past any Uloz.to link